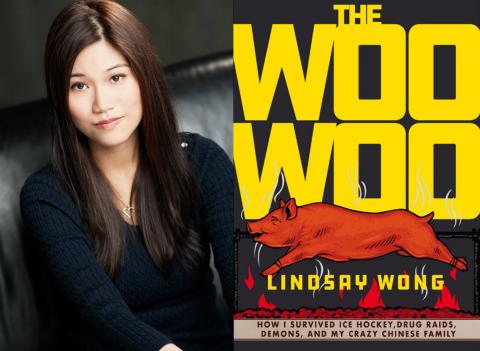 I was absolutely thrilled to chat with Karmella Cen Benedito De Barros and Room Magazine about what it means to be memoirist and working writer with vertigo (super gouge out of my eyes stressful!) and how honored (wide-eyed incredulous!) I am that people are still reading and buying The Woo-Woo.
Having said that, it's been an exhausting year, both physically and emotionally. Writing a memoir is incredibly hard and doing events as a shy introvert is even harder. But sometimes, it's the readers, young Asian women who frequent festivals who tell you that you're the first Asian person they have met who talks so openly about mental illness (a taboo in the East), or a Special Ed teacher and student reaching out through social media to say that they connected 100 percent with your words. That your book was the first one that spoke to them.
It took me YEARS to learn how to read (finally got the hang of it at age 8) and I hated being slower than everyone else. In an early draft of The Woo-Woo, I was sent to Special Ed and punched out my rival: a girl with Downs who spit in my ear. I told the teacher that I did not discriminate about r**tards because I was one myself.
We took out the scene because it was too mean, but I raised so much hell back in Special Ed. In Rat year, I wish these kiddos literacy, good health, weirdness, and so much overflowing joy.
Readers remind me that the act of writing and publishing a memoir is a long, humbling free-fall: one that doesn't end with you gritting your teeth as you work through your editor's notes or when you stand up, legs-shaking, to give your first reading to room of twenty strangers.
Memoir is a gift we give ourselves and to readers who dare go on a scary, surreal, and life-shaking journey with us.
Check out my interview with Karmella below:
https://roommagazine.com/interview/lindsay-wong-room-433-commissioned-author-her-constant-tug-o-war-woo-woohttps://roommagazine.com/interview/lindsay-wong-room-433-commissioned-author-her-constant-tug-o-war-woo-woo