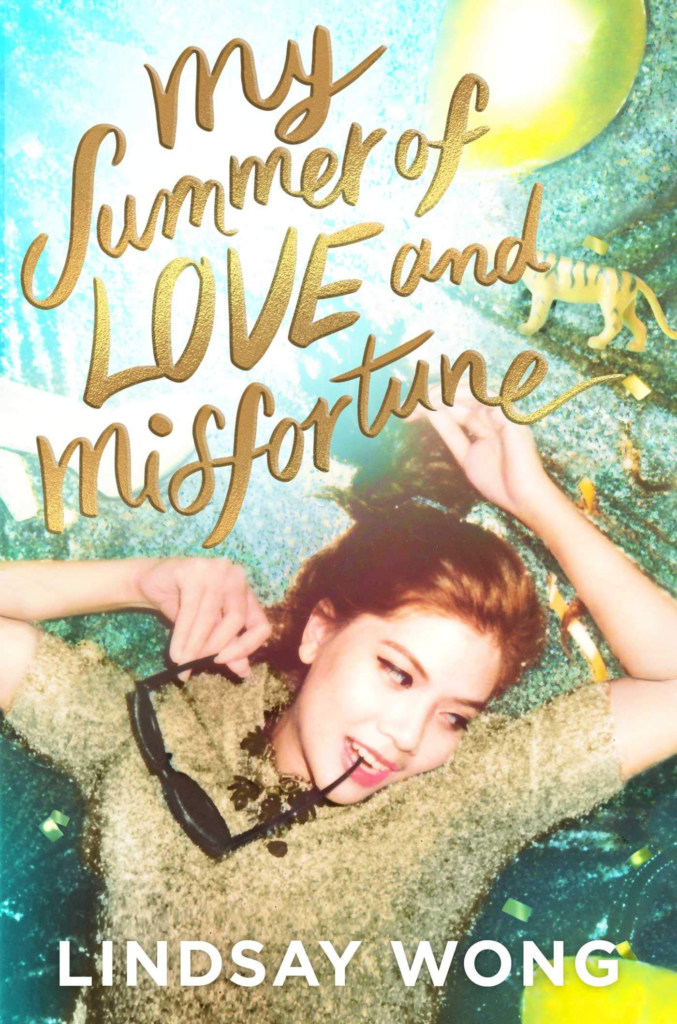 *BOOK RIOT'S BEST BOOK OF 2020
*CHAPTERS/INDIGO'S BEST BOOK OF 2020
*WINNIPEG FREE PRESS BEST BOOK OF 2020
Crazy Rich Asians meets Love & Gelato in this hilarious, quirky novel about a Chinese-American teen who is thrust into the decadent world of Beijing high society when she is sent away to spend the summer in China.

Iris Wang is having a bit of a rough start to her summer: Her boyfriend cheated on her, she didn't get into any colleges, and she has no idea who she is or what she wants to do with her life. She's always felt torn about being Chinese-American, feeling neither Chinese nor American enough to claim either identity. She's just a sad pizza combo from Domino's, as far as she's concerned.

In an attempt to snap her out of her funk, Iris's parents send her away to visit family in Beijing, with the hopes that Iris would "reconnect with her culture" and "find herself." Iris resents the condescension, but even she admits that this might be a good opportunity to hit the reset button on the apocalyptic disaster that has become her life.

With this trip, Iris expects to eat a few dumplings, meet some family, and visit a tourist hotspot or two. Instead, she gets swept up in the ridiculous, opulent world of Beijing's wealthy elite, leading her to unexpected and extraordinary discoveries about her family, her future, and herself.
REVIEWS
"My Summer of Love and Misfortune is the funniest book I've read this year. Think Crazy Rich Asians meets Sandhya Menon's books. The premise: Iris is sent to live with relatives she's never met in Beijing, after failing high school and being a general mess. Iris acts and thinks like a teenager, but the book reads more adult than YA. There are so many funny moments with traveling faux pas, awkward teenage moments, delicious foodie descriptions. Family and connecting with culture is at the heart of this book. This book is a hilarious adventure that will cure the travel bug while we're all staying home this summer."—Courtney Rodgers — Book Riot
"Vancouver's Lindsay Wong gained considerable notoriety with her first book, a memoir entitled The Woo-Woo: How I Survived Ice Hockey, Drug Raids, Demons and My Crazy Chinese Family. She will likely enhance her reputation for comedy and quirkiness with her lively first novel, one that is aimed at a young adult audience but could be enjoyed by all fiction lovers…. a tale that author Lindsay Wong keeps both funny and fast-moving."
–Dave Williamson (Winnipeg Free Press)
"Wong's debut is fun; along the way, readers dip into Chinese culture, especially when it comes to the zodiac characters."
–Susan Blumberg-Kason (Asian Review of Books)
"My Summer of Love and Misfortune is the perfect book to escape into, filled with lush and delicious scenes of Beijing street markets and a glimpse into the glamorous lives of its wealthy families. But the novel also presents an endearing protagonist who learns to think of others before herself and protect her family while still managing to have a blast. This is a great companion to other YA novels, such as Love from A to Z by S.K. Ali and The Love & Lies of Rukhsana Ali by Sabina Khan that depict complicated but heartwarming family relationships across the globe."
–Jieun Lee (Young Adulting)
"My Summer of Love and Misfortune is an aptly titled comic YA novel with a propensity for food-centric similes, "super" as the omnipresent intensifier of choice, no shortage of hyphens, and featuring Iris Wang, a seventeen-year-old who, contrary to model minority stereotypes, flunks the majority of her courses in her last year of high school. Iris is fun, funny, refreshingly lacking in ambition…I laughed out loud… as I did during multiple instances in Wong's novel. If you know someone who could afford to benefit from the dismantling of Chinese stereotypes — and let's face it, you probably do — this book is a rollickingly fun antidote."
–Jessica Poon (The Ormsby Review)